Computing Hub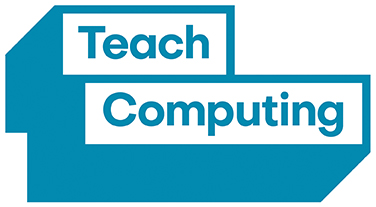 BIRMINGHAM AND CENTRAL MIDLANDS COMPUTING HUB
Twitter: @BCComputingHub
Web: www.bctsa.org/computing-hub
Email: teachcomputing@bishopchalloner.bham.sch.uk
The Birmingham and Central Computing Hub, though the National Centre for Computing Education (NCCE) offers:
support to access primary and secondary professional development opportunities, including a development programme designed to support teachers who want to improve their knowledge of computer science to confidently teach it at GCSE level
access to free, quality-assured resources aligned to the computing curriculum at key stages 1 to 4
training and resources for A level teachers and students through the Isaac Computer Science programme
local level school-to-school support
teachers can share expertise, resources and best practice through Computing at School (CAS) networks.
The support offered to schools by computing hubs is free of charge for eligible teachers, or at reduced cost, and is funded by the Department for Education. All resources and online CPD are available at no cost to any teacher.
Bursaries are available for eligible primary and secondary teachers to support participation in CPD.
Further details can be found www.bctsa.org/computing-hub, via our Twitter page (@BCComputingHub) or email teachcomputing@bishopchalloner.bham.sch.uk.
For details of current courses that are available click the link - Computing - Birmingham and West Midlands
COMPUTING HUB COURSES SECONDARY
COMPUTING HUB COURSES PRIMARY
---

EDTECH DEMONSTRATOR PROGRAMME:
St Alban's Catholic Primary School with Bishop Challoner Catholic College
Twitter: @sa_bc_demo
Web: www.bctsa.org/edtech-demonstrator-school
Email: edtech@bishopchalloner.bham.sch.uk
St Alban's Catholic Primary School in partnership with Bishop Challoner Catholic College, is one of the four EdTech Demonstrators in the West Midlands.
In the last phase of the programme, St Alban's and Bishop Challoner supported over 90 schools, primary and secondary. We worked mainly with schools that had just started to use, or were about to start using, Microsoft Teams. The support included supporting the implementation of the platform for teaching remotely, the setting and marking of student work, assessment and tracking of progress. Staff were supported with using EdTech to improve teaching and learning, back-office functions and day to day administration.
Types of support varied, from 1:1 coaching, bespoke curriculum team training to whole school evidence-informed CPD/webinars, sharing of resources and opportunities to network and share best practice with other schools. Platforms such as Google Workspace and Seesaw were also supported, and a wide range of other software.
We have an EdTech Team of expert staff from partner schools, covering a large range of specialisms. We will continue with our previous types of support as well as the specific areas of:
school/college recovery – including supporting the delivery of effective online or blended learning
reducing teacher workload – through effective and efficient use of technology and collaboration tools
school/college improvement plans – including working together on the development of a sustainable integrated digital strategy
school/college resource management – including using EdTech for more efficient administration and to improve workflow.
For further details contact: edtech@bishopchalloner.bham.sch.uk
To register for support go to https://edtechdemo.ucst.uk